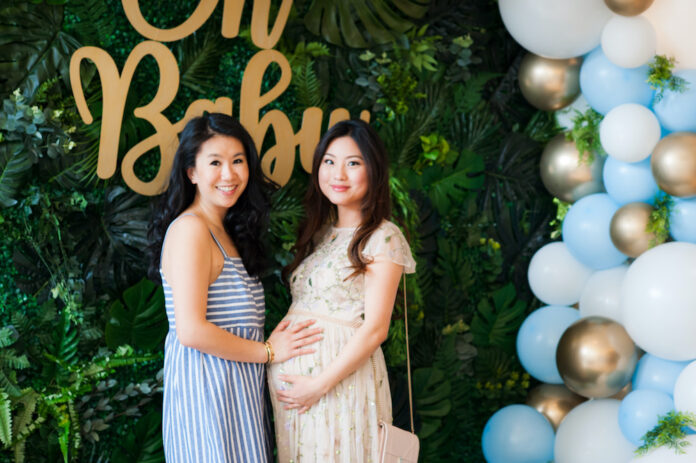 Prior to the COVID-19 pandemic, women with low risk pregnancies could expect a regular schedule of prenatal visits with a family physician or obstetrician. This schedule was largely based on patient satisfaction, and entailed visits every 4 weeks during the first and second trimesters, every 2 weeks between 28-36 weeks, and then weekly until delivery. The World Health Organization's recommendation for antenatal care is based on studies that show a minimum of 8 prenatal visits reduces perinatal mortality and improves a woman's experience in her care during pregnancy. More than 8 visits does not improve outcomes however does result in higher patient satisfaction.

In this current pandemic, there are now a recommendation to reduce the number of antenatal visits with your family physician or obstetrician. This is to reduce the risk of exposure to COVID-19 for both the pregnant patient as well as healthcare providers. It also creates capacity for the clinics to maintain social distancing in waiting rooms. This is especially important for high-risk patients who require more frequent visits.

The British Columbia Perinatal Services has published their recommended schedule for prenatal visits in low risk women during the COVID-19 pandemic:
Visit 1 should occur by 12 weeks – recommend in-person visit for this or next visit
Visits 2 occurs at 20 weeks – recommend in-person visit for this visit if not done in first trimester
Visit 3 occurs at 26 weeks – virtual visit recommended
Visit 4 occurs at 30 weeks – virtual or in person
The remainder of the visits should occur in person, 34 weeks, 36 weeks, 38 weeks and 40 weeks. In person visits towards the end of pregnancy are important in order to screen for preeclampsia with a blood pressure check.
All laboratory and ultrasound testing should still be completed (genetic screening, anatomy ultrasound, diabetes screening, and 35-37 week group B streptococcus swab).

This post was co-authored by Dr. Sabrina Mereli, Stephanie Liu and Erin Manchuk. Dr. Mereli is an obstetrician and gynaecologist in Edmonton, Alberta. She graduated medical school and residency at the University of Alberta. She is a clinical lecturer at the University of Alberta. During her time off she enjoys spending time with her son and husband and exercising.
References
"WHO Recommendations on Antenatal Care for a Positive Pregnancy Experience." World Health Organization, 2016. https://apps.who.int/iris/bitstream/handle/10665/250796/9789241549912-eng.pdf;jsessionid=313E350309BC71002CA334124D89DC07?sequence=1
"Antenatal Visits during COVID-19 Pandemic." BC Centre for Disease Control, March 24, 2020. http://www.bccdc.ca/Health-Professionals-Site/Documents/COVID19_AntenatalVisitsDuringPandemic.pdf.