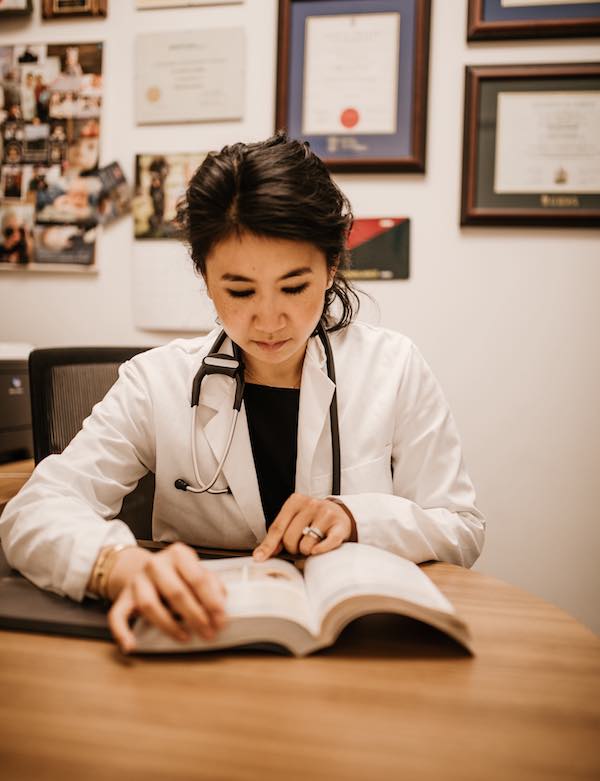 It is not uncommon in my medical practice to hear patients say, "Back in my day, we didn't have all this ADHD stuff." But how common is Attention Deficit Hyperactive Disorder (ADHD)? ADHD (formerly known as ADD) is the most common neurodevelopmental disorder among children in North America.   As a physician, I am often left wondering if ADHD is increasing, or if we are just able to better detect it? 
Why is the diagnosis of ADHD important?
ADHD serves as an important diagnosis for children because undiagnosed ADHD can interfere with a child's ability to participate in school, home, or play activities.
Compared to children without ADHD, children with ADHD are at greater risk of:
Self-injury: Children with ADHD are more likely to engage in intentional, or unintentional self harm. This can include things like burning themselves or cutting themselves.
Car Crashes: Are almost twice as likely to have motor vehicle accidents when they begin to drive.
Worse School Performance: Children with ADHD are more likely to drop out of school, have lower academic achievement scores, and fail more courses. This impairment persists even if the child no longer meets criteria for an ADHD diagnosis into adolescence or adulthood.
Less likely to go to university: Data shows only 15-19% of adolescents with ADHD complete a bachelor's degree, compared to 50-64% of adolescents without ADHD.
Drug use: Children with ADHD are over 2.5 times more likely to use substances in adolescence and adulthood. The risk of specific substances includes:

Nicotine: 2.1 times higher risk
Alcohol: 1.7 times higher risk
Marijuana: 2.8 times higher risk
Cocaine: 2.1 times higher risk
So just how common is ADHD?
One study by the U.S. Health Statistics Reports showed that there was an increase in the rates of ADHD between the years of 1997-1999, and 2006-2008. This study caused some heightened concerns that the rates of ADHD were increasing. On later review of this study, it was found there was a flaw in both school and parent reporting.
The United States Vital Health Statistics reported that approximately 9.5% of all American children between 6 to 17 years old will receive an ADHD diagnosis. Other studies have shown rates anywhere from 3 to 8%. Based on my research, it appears that there is a wide difference in rates of ADHD across different studies.
Ultimately it is unclear if the prevalence of ADHD is increasing or if we are just getting better at detecting it. 
If you think your child may have ADHD, consider taking them to your family doctor or pediatrician for a check-up.
This post was co-authored by Suzanne Black, MD, BSc and Stephanie Liu, MD, MSc, CCFP, BHSc.
References
Mannuzza S, Klein RG, Bonagura N, et al. Hyperactive boys almost grown up. II. Status of subjects without a mental disorder. Arch Gen Psychiatry 1988; 45:13.
Mannuzza S, Klein RG. Long-term prognosis in attention-deficit/hyperactivity disorder. Child Adolesc Psychiatr Clin N Am 2000; 9:711.
Hinshaw SP, Owens EB, Zalecki C, et al. Prospective follow-up of girls with attention-deficit/hyperactivity disorder into early adulthood: continuing impairment includes elevated risk for suicide attempts and self-injury. J Consult Clin Psychol 2012; 80:1041.
Curry AE, Metzger KB, Pfeiffer MR, et al. Motor Vehicle Crash Risk Among Adolescents and Young Adults With Attention-Deficit/Hyperactivity Disorder. JAMA Pediatr 2017; 171:756.
Cox DJ, Merkel RL, Moore M, et al. Relative benefits of stimulant therapy with OROS methylphenidate versus mixed amphetamine salts extended release in improving the driving performance of adolescent drivers with attention-deficit/hyperactivity disorder. Pediatrics 2006; 118:e704.
Verster JC, Bekker EM, de Roos M, et al. Methylphenidate significantly improves driving performance of adults with attention-deficit hyperactivity disorder: a randomized crossover trial. J Psychopharmacol 2008; 22:230.
Biederman J, Fried R, Hammerness P, et al. The effects of lisdexamfetamine dimesylate on driving behaviors in young adults with ADHD assessed with the Manchester driving behavior questionnaire. J Adolesc Health 2012; 51:601.
Weiss G, Hechtman L, Perlman T, et al. Hyperactives as young adults: a controlled prospective ten-year follow-up of 75 children. Arch Gen Psychiatry 1979; 36:675.
Lambert NM. Adolescent outcomes for hyperactive children. Perspectives on general and specific patterns of childhood risk for adolescent educational, social, and mental health problems. Am Psychol 1988; 43:786.
Fergusson DM, Lynskey MT, Horwood LJ. Attentional difficulties in middle childhood and psychosocial outcomes in young adulthood. J Child Psychol Psychiatry 1997; 38:633.
Sayal K, Washbrook E, Propper C. Childhood behavior problems and academic outcomes in adolescence: longitudinal population-based study. J Am Acad Child Adolesc Psychiatry 2015; 54:360.
Voigt RG, Katusic SK, Colligan RC, et al. Academic Achievement in Adults with a History of Childhood Attention-Deficit/Hyperactivity Disorder: A Population-Based Prospective Study. J Dev Behav Pediatr 2017; 38:1.
Fleming M, Fitton CA, Steiner MFC, et al. Educational and Health Outcomes of Children Treated for Attention-Deficit/Hyperactivity Disorder. JAMA Pediatr 2017; 171:e170691.
Boyle CA, Boulet S, Schieve LA, et. Al. Trends in the prevalence of developmental disabilities in US children, 1997-2008. Pediatrics 2011;127:1034-42